We use foot scanning technology and slow motion analysis to ensure we provide you with the most optimal foot orthotic to assist in managing your condition.
THE ORTHOTIC ASSESSMENT PROCESS
Using slow motion video analysis in combination with state of the art foot scanning technology, GAITSCAN, we can quickly identify your dynamic foot function issues. This information is then used to assist in selecting the most appropriate orthotic option for your foot.
CUSTOM FOOT ORTHOTICS
These foot orthotics are the premium orthotic option in our range and have the greatest degree of customisation and longest lifespan. With a huge array orthotic shapes, topcover materials and modification options, there is an orthotic option to suit any foot and/or footwear including specialised orthotic designs to suit football/soccer cleats, dress shoes, running shoes, golf shoes, and work boots.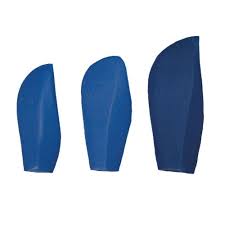 COMPONENT ORTHOTICS
Component orthotics are a great option for cases where less customisation is required. By adding a selection of small additions to a cushioned pre-fabricated orthotic we can adjust the orthotics biomechanical properties to match your foot type and support requirements.
PRE-FABRICATED INSOLES
Pre-fabricated insoles are suitable in situations where only temporary mild control is indicated. Available in both full and 3/4 length, these orthotics have a softer feel in the arch area and allow for minor adjustments in the rearfoot.